About Us
Young Israel Of Flatbush is an orthodox synagogue located in Brooklyn, New York.
Shul Services:
Daily Services
Beis Medrash
Shiurim
Youth Program
Torah Tape Library
Kiddush Room
Sisterhood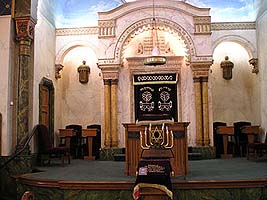 Audio classes by Rabbi Auman are avalible to in, MP3 format, to listen to online or to download and listen on your iPod or MP3 player.
If anybody wants the sources of the material or more information, please email Rabbi Auman at 

rabbi.k.auman@gmail.com

Announcing…
The YIF Educational Program Spring 5775/2015


Sponsored by Dr. Beverly Lipschitz
Read More…
Yom HaAtzma'ut occurs on Tuesday, 02 May 2017
Candle lighting: 7:38pm on Friday, 05 May 2017
This week's Torah portion is Parashat Achrei Mot-Kedoshim
Havdalah (42 min): 8:39pm on Saturday, 06 May 2017
We provide a place for davening, learning and spiritual growth.